---
Below is a list of our upcoming events and activities.
---

Talk: On a Mission
November 13, 2019 @ 11:00 am

-

12:00 pm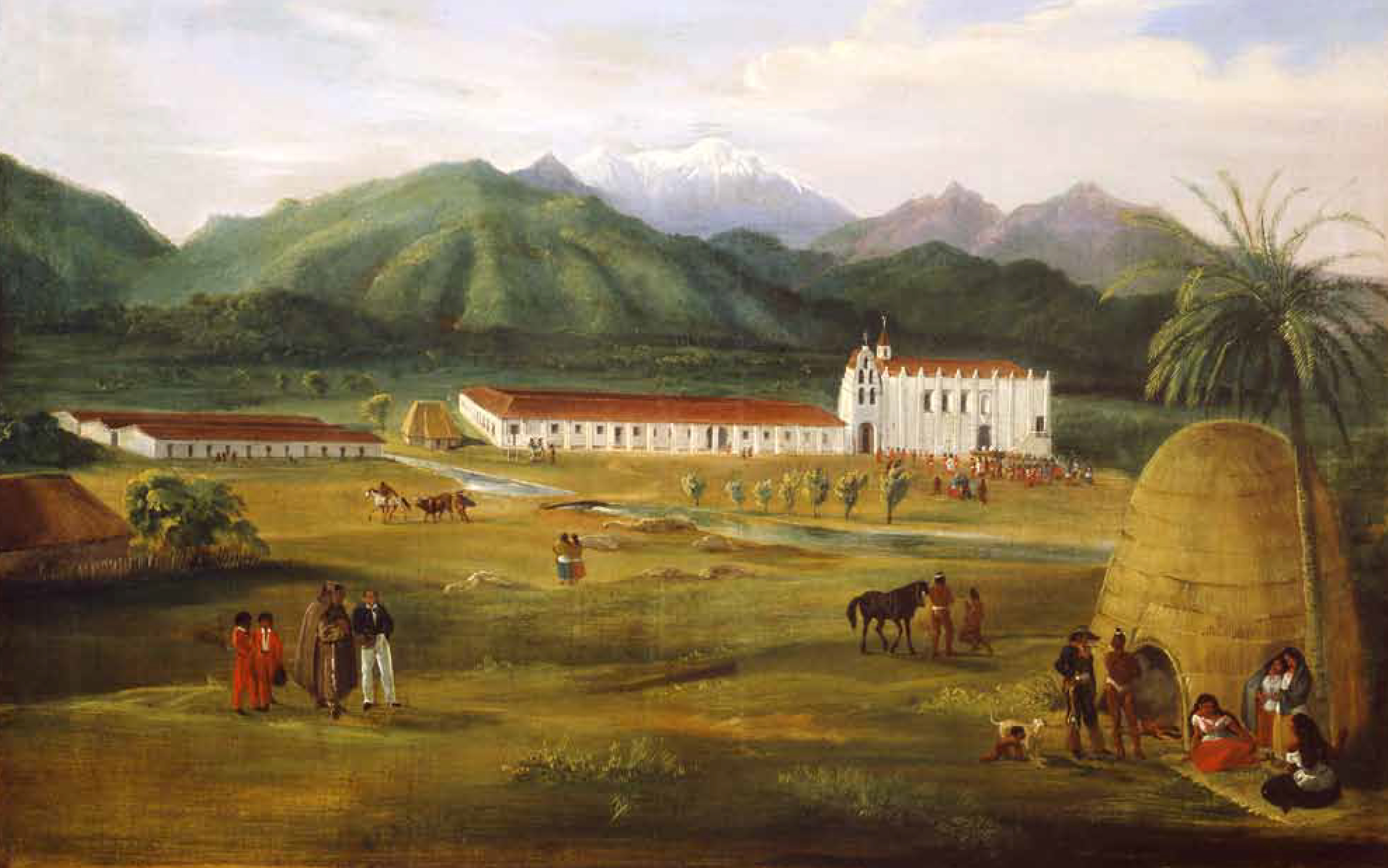 A talk by Janet Sands
The California missions tell a far more interesting story than you might have imagined.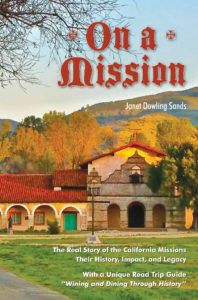 Author Janet Dowling Sands, will speak about her book, On a Mission, a beautifully illustrated volume that takes you back to the landscapes and native cultures encountered by the first Europeans who explored California's beautiful though dangerous coast.
On a Mission describes how the clash of empires and beginnings of globalization led to the missions' founding—Spain's final colonial endeavor. After Mexican independence, the Californio culture of rancheros and vaqueros flourished, setting the foundation for modern California's open, blended society. Learn how the missions were built and later saved from near-complete oblivion, about the origins of Mission Style, the rare art in the missions, and so much more. Importantly, this book provides insights and reflections on the tragic consequences of the mission system for California's indigenous people— who not only built the missions, but whose descendants live in California today, and are working to revive their cultures, languages, and traditions.
Reservation required.
Members enter free, Guests, $5
Above:
Ferdinand Deppe (1794–1861)
Mission San Gabriel
Courtesy Santa Bárbara Mission Archive-Library
---
About the Speaker: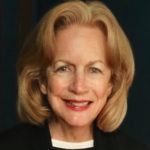 Janet Dowling Sands is a California native with a degree in Art History and Design from the University of California, Berkeley. She is an accomplished photographer and watercolorist, an avid collector of American art, and a lifelong student of history, art, and the natural world. She has traveled extensively and has called many different cities home over the years, including Maastricht, Paris, New York, Santa Barbara, and, most recently, Flagstaff, Arizona.
As a businesswoman and philanthropist, Ms. Sands spent many years working to improve science education for children and to support scientific outreach for the public. She was nominated Santa Barbara Woman of the Year in 2014 for her role in the successful school-community partnership "Science Matters."
While serving as president of the Santa Barbara Corral of Westerners International, Ms. Sands created a popular series of lectures on lesser-known aspects of California history. Her own program "Visions of the West" explored the connection of Western American art to discovery, science, and the preservation of native cultures and natural landscapes; her program about the context and legacy of the California missions ultimately gave rise to this book.