History at your Home!
Join us for these free Zoom talks about local history.  Presentations are streamed on Facebook Live and recorded.
History Happy Hour at the Museum
Join us for lively talks about local history (with wine!).
Watch past talks on TVSB or online HERE.
A talk by Neal Graffy
Thursday, February 23
5:30 PM
Location:  Museum
On September 16, 1872 Santa Barbara was opened to the world when the first ship tied up at Stearns Wharf, truly a watershed event in the city's history.  Since then this beloved landmark has served as a transportation hub, a centerpiece of the local economy and a tourist destination.
Join historian Neal Graffy to learn the full story behind John Peck Stearns and his deepwater wharf.
This event is postponed. Stay tuned for a new date.
Join us after hours & Celebrate Women's History
Thursday, March 2
5-7:00 PM
Location:  Museum
Enjoy access after hours with wine and music while you explore our galleries, including our latest exhibitions featuring the bohemian Mountain Drive community and portrait artist Clarence Mattiei.
At 6pm, join Education Manager Emily Alessio for a tour of the interesting and accomplished women in the exhibition, Clarence Mattei: A Portrait of the Community.
Free entry. No RSVP required.
A film in honor of Women's History Month
Thursday, March 9
5:30 PM
Location:  Museum
Riven Rock is one of Montecito's most fabled estates and behind its gates was played out a family story of high drama.  Stanley McCormick, heir to a large fortune, married Katharine Dexter, only the second woman to graduate from M.I.T., in 1904.
Their love match was shattered by Stanley's progressive mental illness. What followed was a prolonged courtroom battle among Katharine, the McCormick family, and members of the medical profession.
A fascinating woman in Santa Barbara history, learn more about philanthropist Katherine Dexter McCormick and her work on behalf of women's rights HERE.
Free entry for members, guests $5. Reservation recommended. CLICK HERE.
A talk by Vince Burns and Stephen Bates
Thursday, March 16
5:30 PM
Location:  Museum
In 1875, the decomposed corpse of John Norton was uncovered in a shallow grave at Rincon Point.  Learn the details of the sensational trial as well as other true tales that have given Rincon Point a reputation both famous and infamous as told in a new book by Vince Burns and Stephen Bates.
Vince Burns is a longtime publishing executive who writes regularly on surf history. He helped build his grandmother's house on Rincon Point. Stephen Bates is a professor of journalism at the University of Nevada, Las Vegas. The Bates family owned Rincon Point for more than a century.
Reservation required. Click HERE.
History Happy Hour at Home: An Online Talk by Renee Farrington
Tuesday, April 18
5:00 PM
Location:  ZOOM
UC Santa Barbara had moved to its Goleta location in 1954 with a student body numbering a little over 1700.  For the next several years most of the buildings on campus were leftovers from the World War II-era Marine base – a far cry from the major educational institution of today.
Join author and UC Santa Barbara Alum Renée Patin Farrington as she shares her reminisces on student life as well as the fashions and fun on campus and in Santa Barbara in the latter half of the 1950s.
Memories of Mountain Drive: Santa Barbara's Bohemian Community
In the late 1940s a unique community began to form in the South Coast foothills.  Now, through works of art, photographs, written and recorded personal reminiscences, the Historical Museum presents the story of the flowering of this enclave of free spirits which took its name from the road which wound through its heart:  Mountain Drive.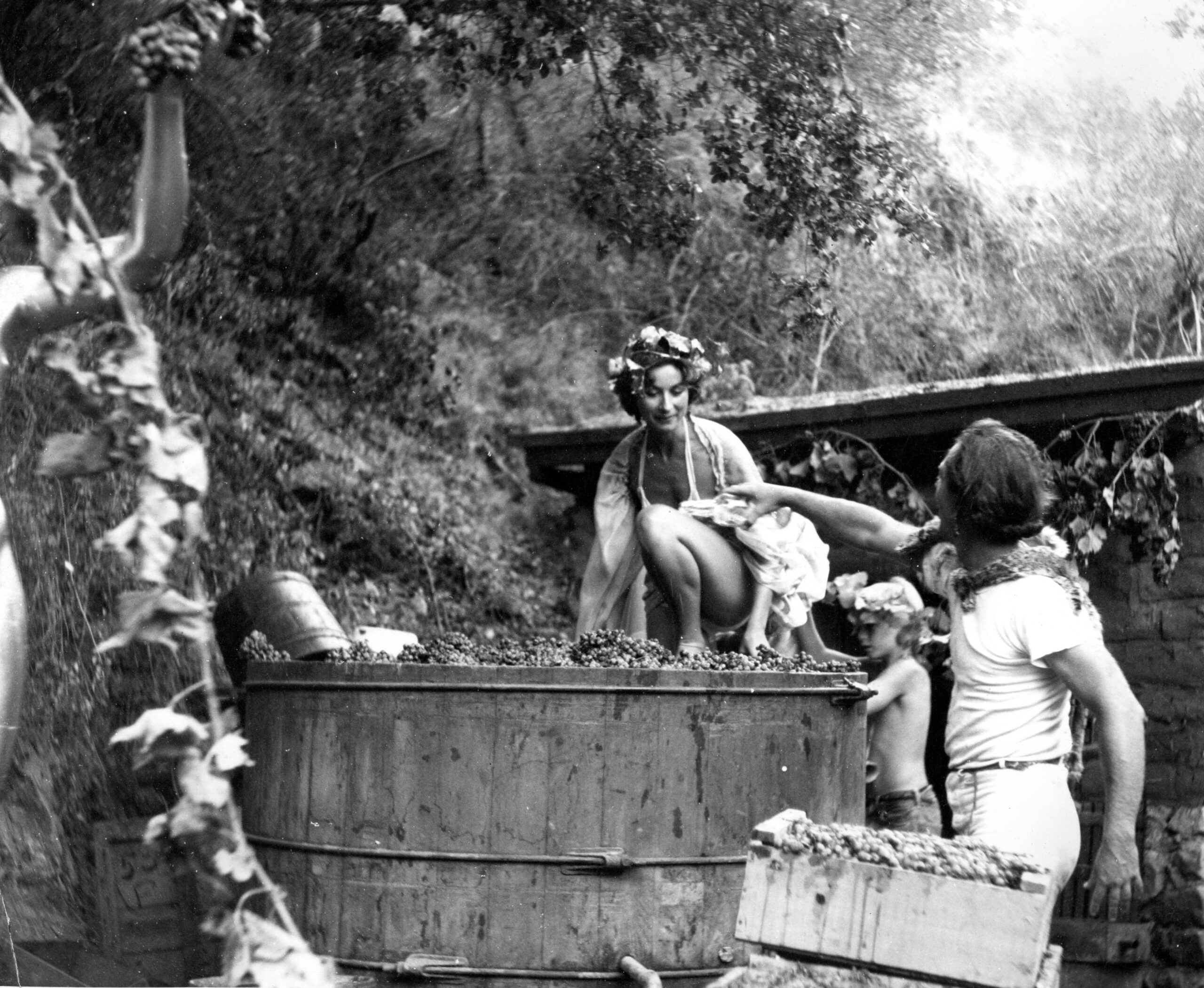 Clarence Mattei: Portrait of a Community
Portraitist Clarence Mattei (1883-1945) captured images of notable figures on the local, national and international stages. He had deep roots in the county; his father, Felix, founded the famed Mattei's Tavern in Los Olivos as a stagecoach stop. After time spent in Paris and New York City, Mattei returned to Santa Barbara where he became an important member of the arts scene. The Museum's new exhibition showcases the work of this versatile artist in oil, pen, pencil, and charcoal.