Shop our online store!
The Museum Store offers a variety of thought provoking and beautiful items that highlight our city's rich heritage: hard-to-find books, historic images, jewelry made by local artists, educational books and vintage toys for children, museum and exhibition publications, as well as unique gifts.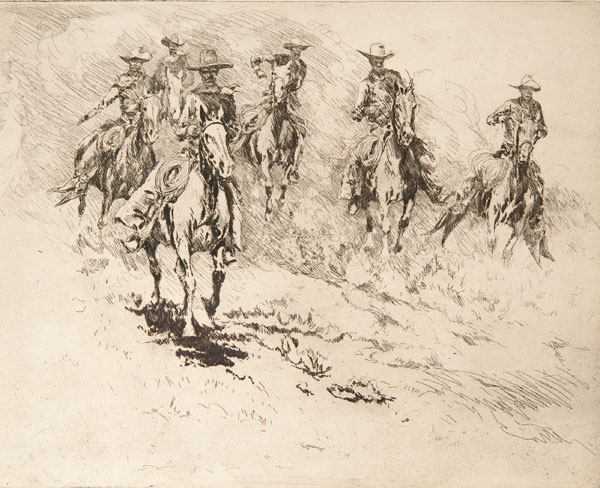 Publication News
Edward Borein: Etched by the West
The life and art of famed Western artist Edward Borein (1872-1945) is the subject of a new book published by the Museum. The author, B. Byron Price, is one of the foremost scholars of the art of the American West. Price recently retired as Director of the University of Oklahoma's Charles M. Russell Center for the Study of Art of the American West.
The 336-page work, the first scholarly treatment of the artist, includes more than 400 images, many never published. The book describes Borein's path from itinerant vaquero to successful illustrator to revered recorder and interpreter of the vanishing West.
The hardback book is $65 and available for sale now HERE.
A special edition limited to 100 copies is also available for $300.00.
Have you read?
My Santa Barbara Scrapbook: Elizabeth Eaton Burton
Elizabeth Eaton Burton's pioneering work in the Arts and Crafts world raised her to national prominence in the early 1900s. An eclectic look at life, culture, and art at the turn of the 20th century, her memoir, My Santa Barbara Scrap Book, is an engaging narrative that transports the reader to Santa Barbara's past. Augmented with historical photos from the collections of the Santa Barbara Historical Museum and elsewhere, the book also includes explanatory sidebars and many never-before-published color images of her incredible work in leather, shell, and metal as well as her later work in watercolor and woodblock prints. Authored by local historian Hattie Beresford and Director of Research Michael Redmon.
Buy it HERE.