An exhibition in celebration of the Historical Parade!
This year we salute the centerpiece of our community's largest civic celebration, El Desfile Histórico.
El Desfile de Histórico (The Historical Parade) which has been part of the annual celebration since its founding in 1924.  The parade features floats, bands, dancers and, especially, horses; it is one of the largest equestrian parades in the nation.  Not only does the parade salute Santa Barbara's colorful past, but also stands in a long line of community celebrations dating back some 130 years in which parades always figured prominently.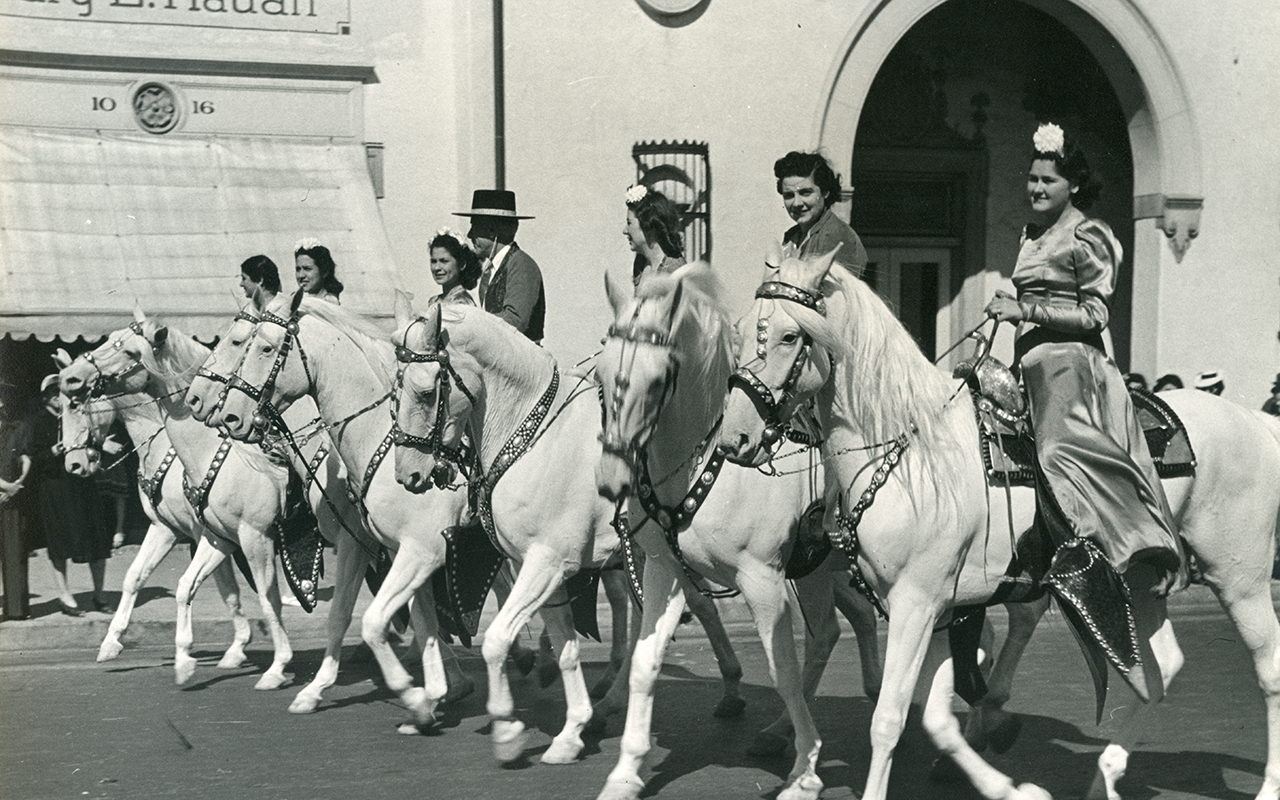 The exhibition is dedicated to the thousands of volunteers who have made the event possible since 1924.  Viva la Fiesta!
Platinum
Montecito Bank & Trust
WWW Foundation
Hutton Parker Foundation
Gold
Investec
Bella Vista Designs
Silver
Diana & Mark Vestal
American Riviera Bank
Community West Bank
First Republic Bank
Visit Spain
Special thanks to the Carriage & Western Art Museum of Santa Barbara and Old Spanish Days.
WWW Foundation
Sharon & David Bradford
Hutton Parker Foundation
During these most unusual times, we thank our village for their incredible support and enthusiasm.  To the trustees, members, volunteers, philanthropists, and friends who continue to support our efforts to connect you with our history, we thank you.
The exhibition will be open June 30 – August 28, 2021.  Admission is free.  Open Wednesdays (12-5), Thursdays, (12-7), Friday (12-5), and Saturdays (12-5).