Sacred Art in the Age of Contact
Chumash and Latin American Traditions in Santa Barbara
September 15 – January 14, 2018
Click HERE to read the Noticias dedicated to the exhibition by the co-curators and guest authors.
Click HERE to watch the full oral history films from the exhibition.
Sacred Art in the Age of Contact brings together, for the first time, a diverse body of objects from Santa Barbara area collections, many of which have never been on display, dating from the first decades following the Chumash's first contact with the Spanish, c. 1769-1824.
Together, these materials offer a fuller picture of the relationship between art and spirituality in both Chumash and Spanish traditions, and demonstrate the sustained deployment of Chumash visual systems by native artists in early colonial visual culture. Highlighting themes of sacred geography, language, materiality and resistance, Sacred Art investigates the mutually transformative interaction between these traditions, which have immediate implications on the ways in which the cultural dynamics of Santa Barbara County are understood today.
The exhibition was presented at two venues, the Art, Design & Architecture Museum, UC Santa Barbara and the Santa Barbara Historical Museum and is part of the collaborative exhibition, Pacific Standard Time.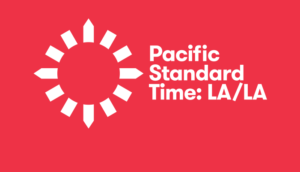 Image:
Miguel Cabrera (Mexican, 1695-1798), Virgin of the Apocalypse (18th Century)
Oil on canvas, 39 x 24 1/2 in.  Gift in memory of Edward Orena de Koch
The exhibition will be curated by Maggie Bell and Diva Zumaya, Adjunct Assistant Curators and Doctoral Candidates, History of Art and Architecture, UC Santa Barbara and is organized by the Art, Design & Architecture Museum, UC Santa Barbara.
Special thank you:
This project was made possible with support from California Humanities, a non-profit partner of the National Endowment for the Humanities. Visit www.calhum.org