Cate School, located at the end of Cate Mesa Road overlooking the Carpinteria Valley, is one of the most distinguished educational institutions on the South Coast. Over 100 years old, the school in many ways still reflects the educational principles set down by Curtis Wolsey Cate.
After graduating from Harvard in 1907, Cate traveled to California to take up a teaching career. According to Cate's account, in 1910 his younger brother, Karl, suggested they open their own school. With a third partner, Cate's former Harvard classmate, R.B. Gring, they opened a boys' prep school, the Miramar School, in a leased private home in Mission Canyon. That first fall the school had an enrollment of twelve.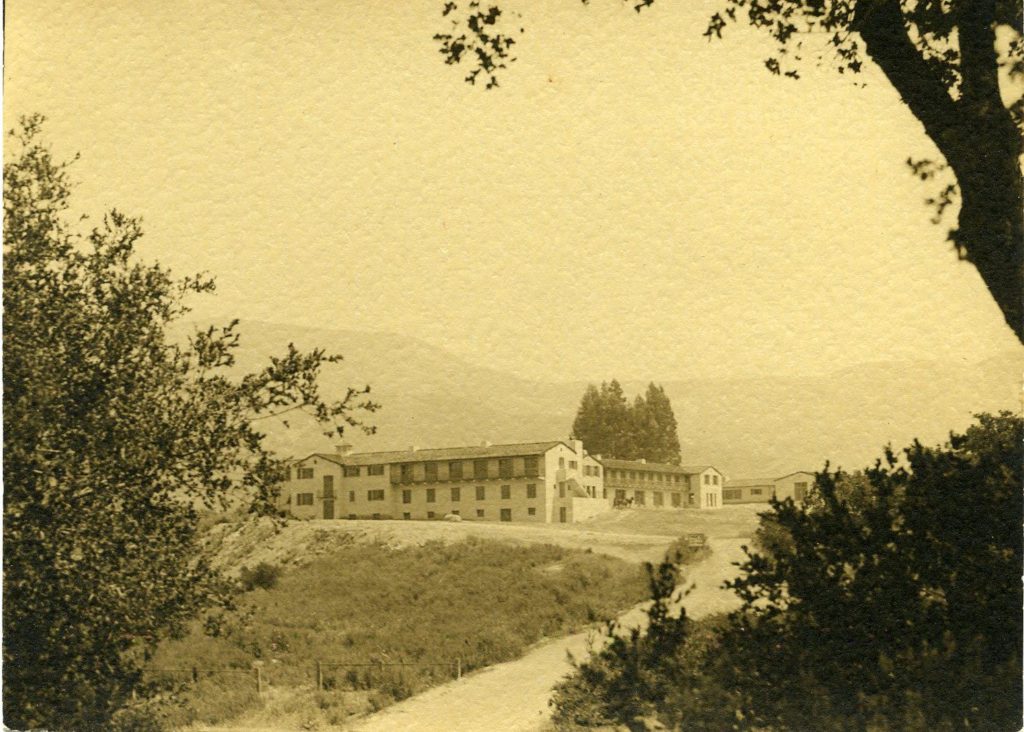 In 1911, the school had a new name, Santa Barbara School, and a new location, the ranch of Stewart Wolcott in the Carpinteria Valley. Wolcott at times cut off the school's water supply in favor of his lemon groves. In 1914, Wolcott raised the rent then offered to sell Cate his mesa property, formerly the site of an ostrich farm. A new school soon arose on the mesa slopes. Here the school stayed until 1929, when it moved to its present location atop the mesa.
Cate reflected upon the school experience, ". . . a simple, active life with certain daily chores to be performed; early, cold-water bathing, out-of- door living and playing; serious studying and reading; choral singing, good music, and a sympathetic attitude toward all the arts; high standards of work and conduct; daily moments for reverent thought, and the almost constant companionship of honorable and unselfish men and women."
Curtis Cate retired in 1950 and in his honor the school was re-named Cate School. Time magazine that year saluted him, calling the school, "one of the best-run private schools west of the Mississippi." In 1987, the Harvard Independent rated Cate School, by then a co-educational institution, one of the top ten prep schools in the nation. Through all the changes over the years, Curtis Wosley Cate's vision remains central to the school's mission.
This article was originally featured in the Santa Barbara Independent.