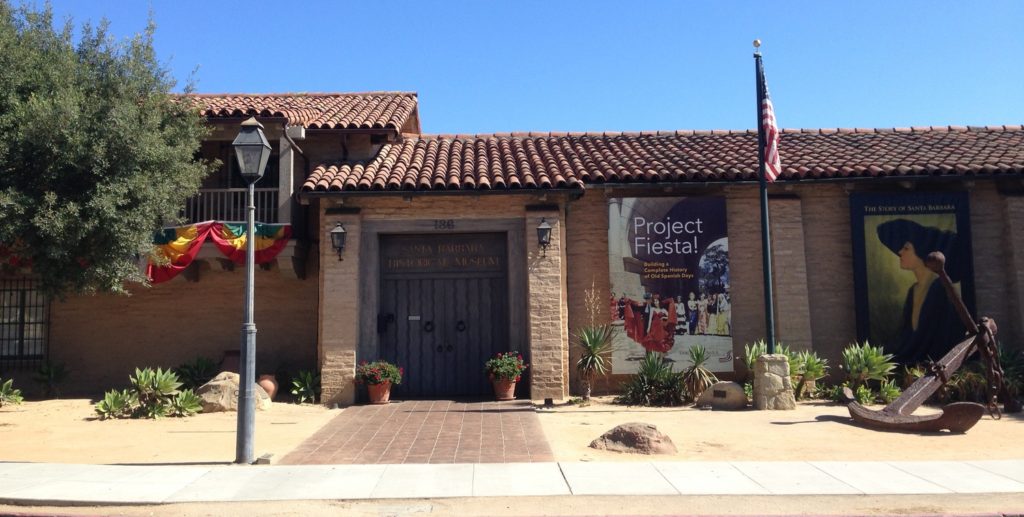 In October 1932 a voluntary association was formed consisting of representatives from a number of local organizations. The purpose of this new group was to foster research and study of Santa Barbara County's history; to collect, preserve, and make available materials having to do with the subject; and to provide the exhibition of such materials. This new association was the Santa Barbara Historical Society. In 1942, the Society moved to establish classes of membership, admit individuals, and set up a schedule of dues. The result was a considerable increase in membership and in the acquisition of materials for collections. On June 7, 1943, the Santa Barbara Historical Society became a California non-profit corporation. The Society's growth necessitated a larger space than the courthouse tower room they had been using. Katherine Bagg Hastings offered her home, the Trussell-Winchester Adobe at 412 West Montecito Street, as a new headquarters. The house had been built in 1854 by Horatio Gates Trussell for his family. Mrs. Hastings arranged to transfer ownership of the house to the Society upon her death; the home was transferred in 1955.
In 1961 Santa Barbara County granted a 99-year lease to the Society for a parcel in downtown Santa Barbara and a building fund campaign was launched. In 1963 ground was broken for the adobe museum building – 25,000 square feet of exhibition, office, and collections storage space. The U-shaped adobe was designed by Robert Ingle Hoyt and was constructed from over 70,000 stabilized adobe bricks manufactured on site, with roof and floor tiles imported from Mexico. The dream of a permanent home for the Society was fulfilled with the dedication of the museum building at 136 East De la Guerra Street on February 28, 1965.
This article originally appeared in the Santa Barbara Independent.